FVC Credenza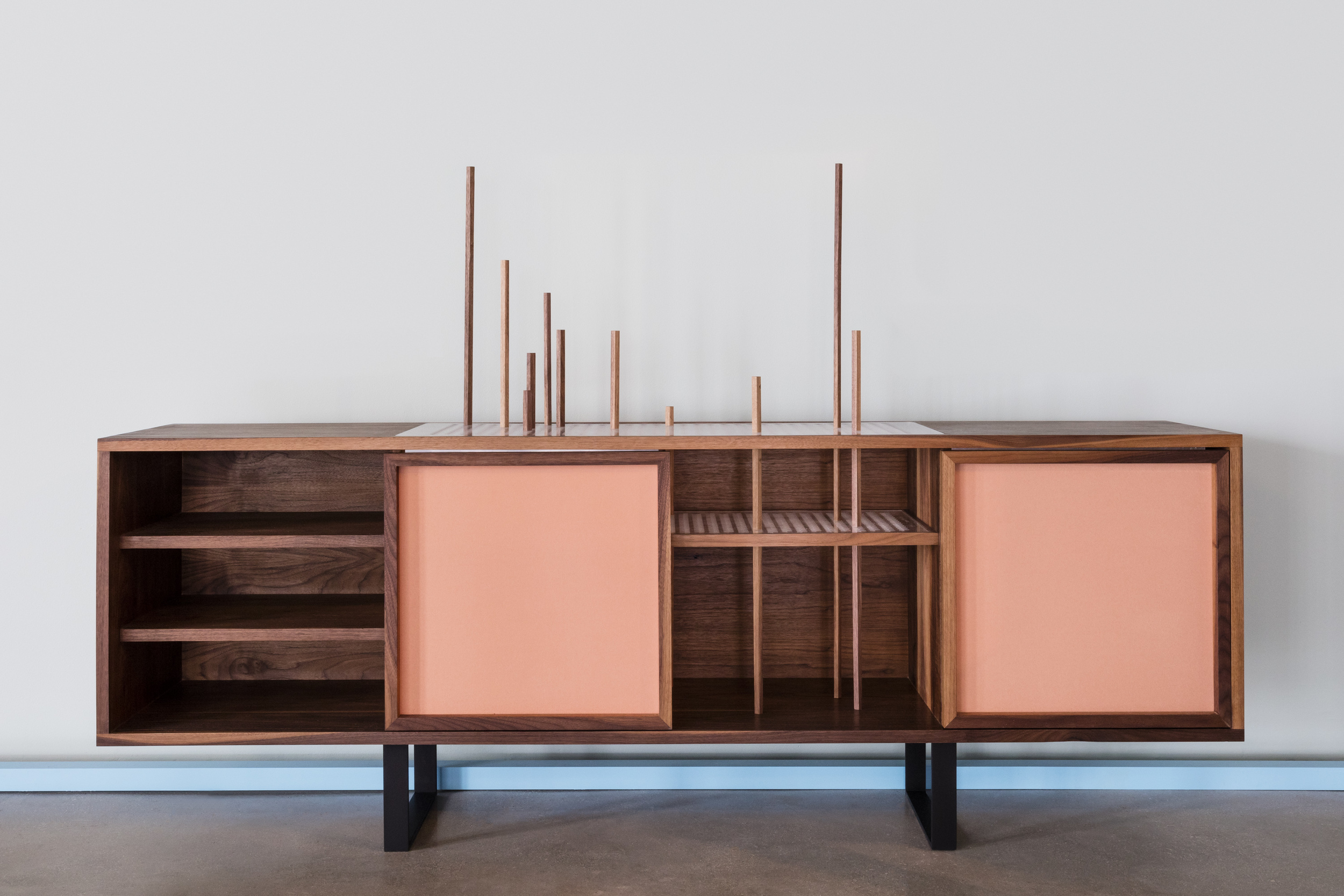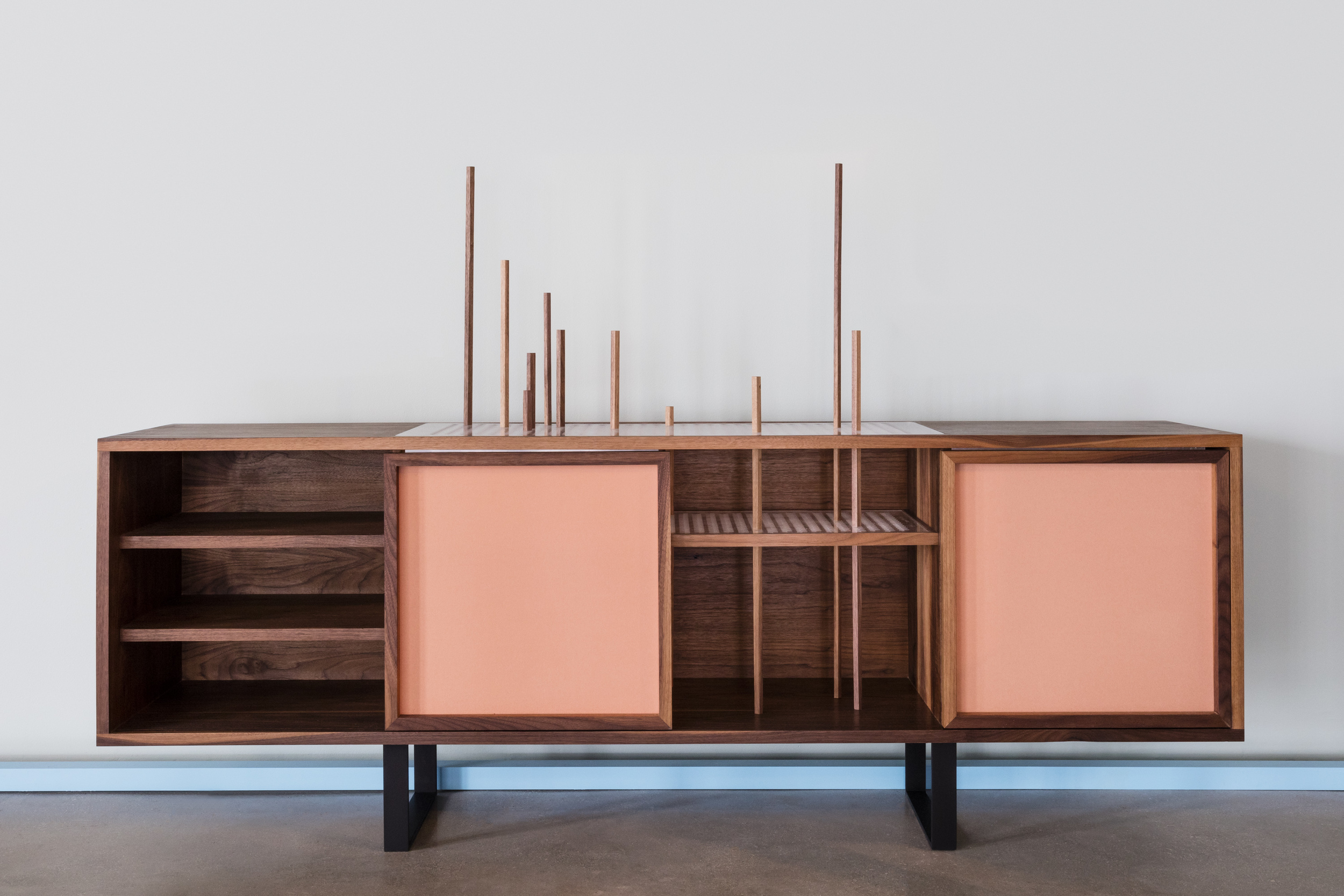 FVC Credenza
Our Future Vintage Collection Credenza is hand crafted in solid black American walnut and paired with digitally milled acrylic inserts. The sliding door panels are shown here in grey, suit wool and peach cashmere. The door panels and acrylic inserts can be customize in material and color. Our unique movable diamond-shaped walnut dowels create playful bookends and space dividers for individualization.
89.75" W x 33" H x 18" D
All pieces are made to order.